Most recent articles
We know how to tell a great story
It's our number one value. Storytelling is today's currency for effective marketing whether it's a 30 second story, or 3 minutes or 30 minutes. Storytelling connects with people in a powerful and memorable way. Telling it through video is proven to increase conversions by more than 78% percent compared to other forms of media. If you're not sure what your story is, we can help you tease it out, and then communicate it in the best way possible. Your company has a story, as do each of your employees. Your product or service is part of the story. But, even if you've got a great story, it has to be told well. We do that.
We know video
Producing video is not a simple process. There are many steps and hundreds of decisions to be made along the way. From what kind of light is best suited for your project, to which camera and who should be in your video, you need to trust the production company you hire to guide you at every step. Lightscope's founder Frances MacKinnon has been making award winning television and video for more than15 years, writing, producing and directing in some of the most challenging and rewarding situations you can imagine (ask her about it!). Her work has been seen around the world.
We're creative and innovative in our approach
This is an exciting time to be producing your video. Media and technology lets us be more creative in 'how' we choose to tell a story, while keeping the message clear and simple. Creating new ways to tell a story is our idea of fun!
We know how to turn complex topics into a-ha moments
We've worked with some of the most brilliant minds in the world, communicating some of the most complex topics you can imagine. Mars rovers with NASA, Olympic skiers at the National Research Council, the Ferrari factory, the Venice MOSE project, Fabrican's revolutionary spray on fabric, mental health, and  tourism clients to name a few. Our stock and trade is taking that information and making it easy to understand and down-right entertaining. In this on-line world a watchable video is a shared video. A shared video grows your business.
We work with exceptional people
Our clients are pretty exceptional people, and so are the people we work with to create and deliver your video. From creative writers, producers, videographers,make-up artists and musicians to editors and graphic artists (and many more) we work with people who care about their craft and understand our priority is delivering top quality every time. Our teams are up to date with the latest cameras, software and trends and they are among the best in the biz.
We are open minded
Albert Einstein said,  "The measure of intelligence is the ability to change." Toss that in with Frank Zappa's line, "A mind is like a parachute. It doesn't work if it is not open," and that pretty much sums our view on open-mindedness. We're flexible and can adjust as your needs change.
 We love to collaborate
No one person has the corner on good ideas. In fact, we like to hear a good idea from just about anyone who wants to throw it into the ring. If you want us to run with your idea or have us come up with everything on our own and you just sign the check, we are totally cool with that! We'll make sure you're in the loop along the way, so that you're a happy customer.
 We're really good listeners
Collaborating and making customers happy starts with listening. We'll make sure we understand your needs and expectations so we can help your business. We only want one kind of customer – a thrilled one.
We make it easy
You've got enough big decisions on your plate on a daily basis, so let us handle the hard part of making a video for you. We'll provide you with an outline, a treatment,schedule and detailed budget so you know exactly what is happening. You can come on set with us while we shoot, or leave it totally in our capable hands. We'll upload a rough cut of the video to our private website for you to screen, and then deliver a final copy right to your computer. If you wanted to you could literally have this video made without ever leaving your desk. That's pretty easy.
We make it entertaining
We work long hours, as do you, so we learned a long time ago that not only do our videos need to be entertaining for the intended audience, but we need to enjoy the process. It's not exactly clowns and knock-knock jokes, but kinda.
Lightscope Pictures is a video production company specialising in branded storytelling, smart tv and documentary.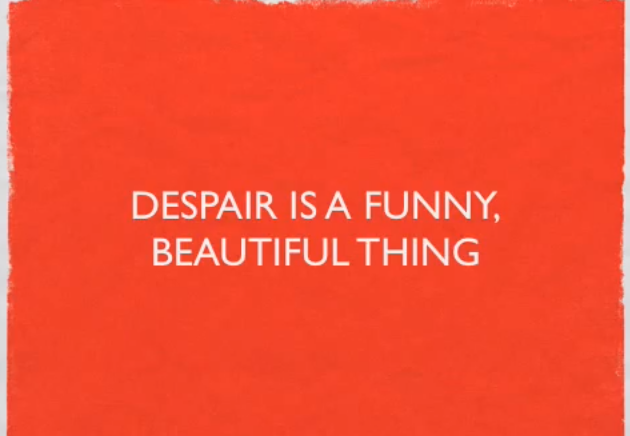 You can say a lot with a few words. One of our favourites. Click to watch video.